CHRISTMAS AT THE BLUE MAGPIE
Below you will find our curated "Christmas Collections" to help you start your Festive gifting.........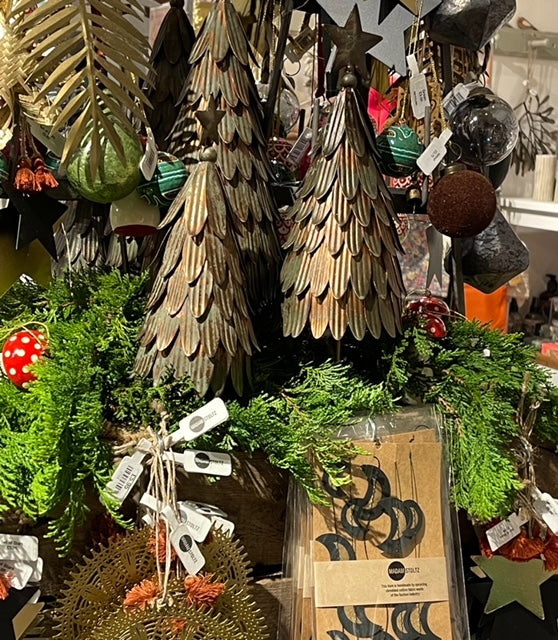 LIFESTYLE & GIFT STORE
A small selection of our products below should give you some ideas for Christmas and a flavour of our hand-picked fashion, jewellery, homewares, candles, soaps, books,
stationery and more……………….. enjoy!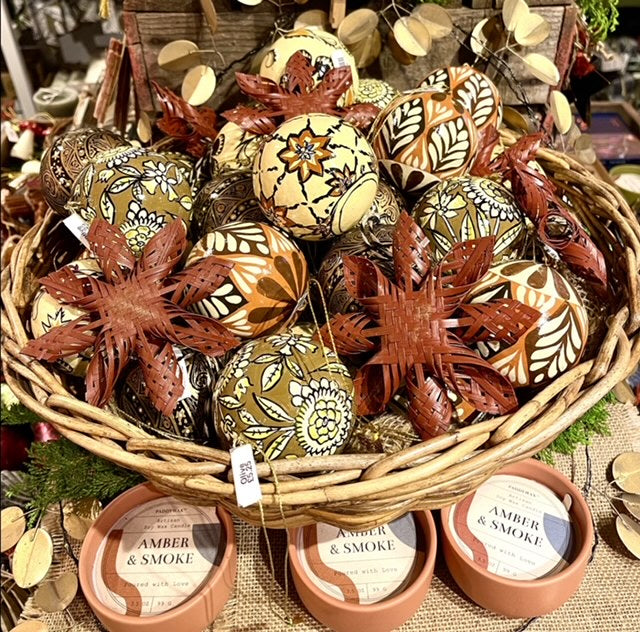 We bought our bricks and mortar store in Dunkeld in 2018 and just love its position tucked in at the bottom of Brae Street. A sunny spot flooding the space with light even on the greyest of days.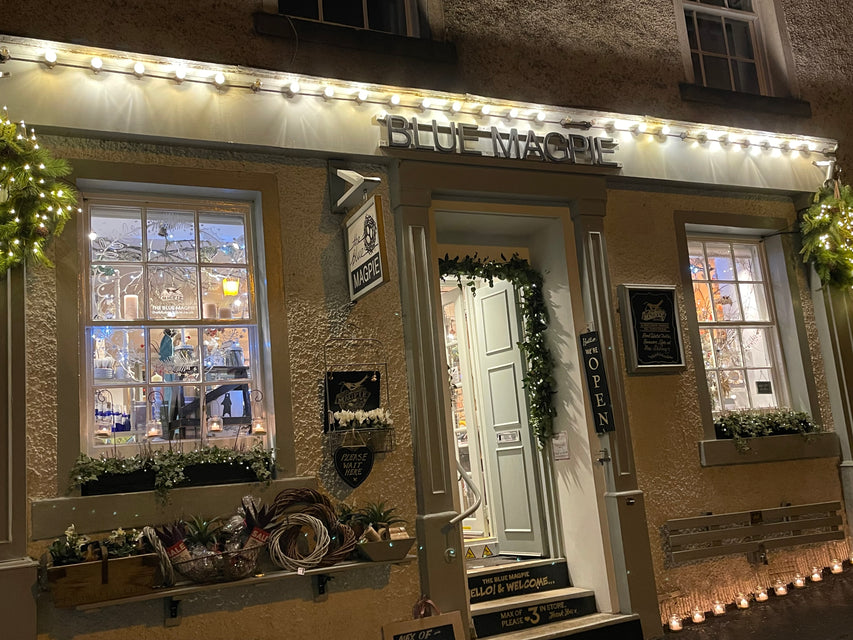 Provenance
At The Blue Magpie we do our best to fill our shelves with beautiful products from companies that hold similar ethical values to ourselves. Below we invite you to browse a wonderful selection of knitwear from our most recent brand, Harley of Scotland. Established in 1929 - with textile knowledge and technical expertise spanning 3 generations of the same Harley family - Harley of Scotland are market leaders in seam-free whole garment knitwear. With a heritage anchored in Fair Isle knitting techniques, Harley garments are inspired by the local landscapes and culture of the North-East and Northern Isles of Scotland.


If you're an online shopper we would love to meet you for real one day, but if not connect with us through our social media where we'll keep you posted.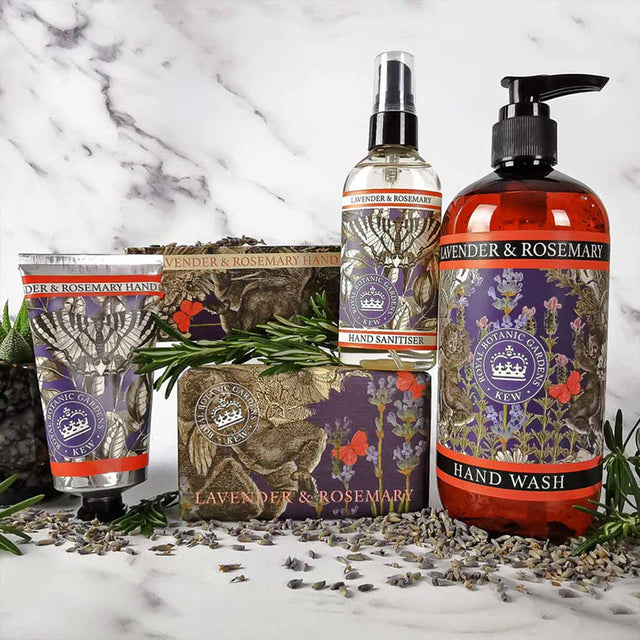 HOW TO FIND OUR STORE:
1a Brae Street Dunkeld PH8 0BA
It's easy, we're right at the bottom of the hill, next to the Aran Bakery.
As I'm a one man band shop opening hours are best described as random so hit contact below if you want to be sure.
Follow us on Facebook and Instagram to keep updated, links below.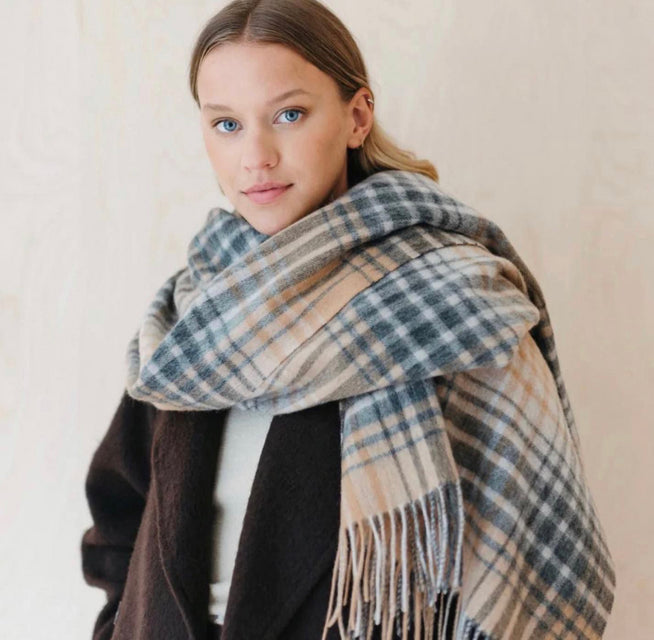 The Blue Magpie
The Blue Magpie is a trading name of Pica Blu Ltd